What Do You Expect?
Measuring client expectations is a familiar concept, but, what happens when their expectations fall short?
How do we handle client disappointment well?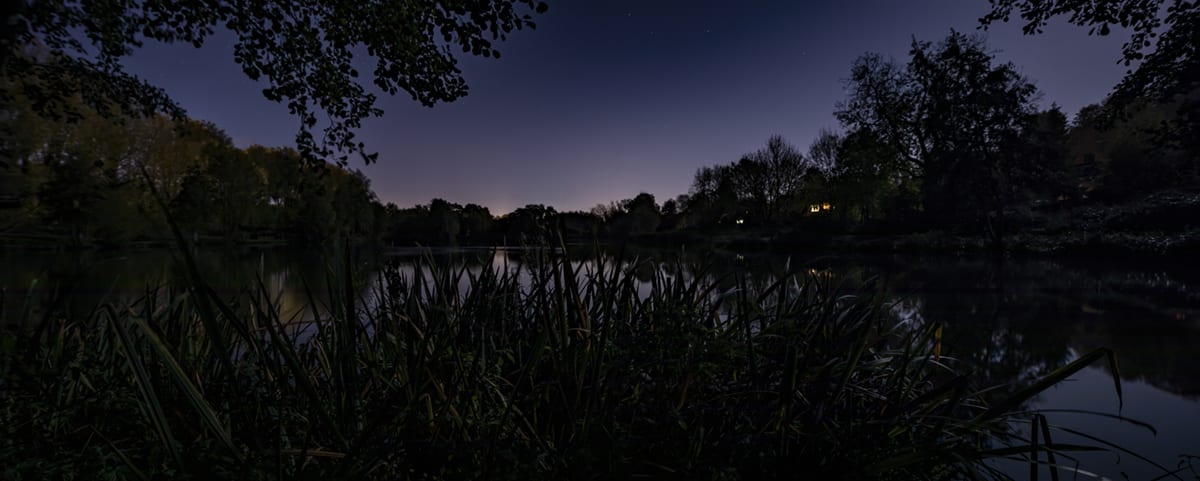 Photo by Arwyn Bailey
Fishing is a passion of mine, it has been since I purchased a cheap rod and reel when I was aged about 12.
These days I like pitting my wits against carp. So, in order to fill my passion for angling my son and I recently went fishing (at the lake pictured above), for five days and four nights, at a local lake that we had booked for our exclusive use.
When we booked this lake we had certain "client expectations" based upon what we read online and on social media.
The website stated that there are over 100 carp in this lake, plus some pike, perch and roach.
Around 20 carp are weighing in at over 30 lb, apparently.
The social media pages show people holding large carp up to 54 lbs in weight.
Measuring Client Expectations – Ours Soared.
During our week long vigil of fishing we had one friend join us for the first couple of days.
On the very first evening he caught a carp weighing in at just over 35 lbs.
Our expectations were high at this catch.
It is October, the days are cooling, the nights are quite cold, but, we can see the tell tale bubbles on the water showing that carp are feeding.
Measuring Client Expectations – They Can Fall.
After the first day there was little sign of feeding carp.
We  started to adopt different tactics. We used different bait, rigs, hook sizes and more.
Our own expectations began to fall.
We had been told that this was known as a "hard water" (meaning that catching these carp can be difficult), but, with over a hundred carp in this lake, we expected more action.
Measuring Client Expectations – Go Lower.
In this situation, and after the third day I did not expect to catch any large fish.
I started to try and catch the roach and perch.
I even went out and bought the biggest fall back bait, maggots, and some worms.
I was unable to even catch any of these smaller fish.
A plain old maggot, on the end of a hook, if there are fish in a lake, stream or river, is a dead cert. One cannot fail.
On this occasion, failure to catch a fish was inevitable, I felt.
Meeting Expectations.

My son and I paid quite a bit of money to the lake owner in order to have exclusive access to this fishery.
It was around the cost of hiring a venue in France, minus the travel.
We understood that it was not going to give us lots of fish, it is the wrong time of year. The cooler weather of this country does not help, but, our expectation was to land 4 to 6 fish weighing around 20 lbs each.
We also hoped to land fish that was a PB for each of us, that is, over 32 lbs.
As it turns out we were unable to even land a small fish using the faithful maggot!
The Analysis.
There are several reasons for failure in this scenario.
Firstly, nature does not always play ball, I understand this. (The owner said, to us twice, when we had not caught anything' "That's Fishing" implying that this was the problem).
Secondly, there are not the number of fish in the lake as advertised.
Thirdly, the lake is managed well and more feeding fish are required, such as bream, to mop up the excess bait that is lobbed in by anglers.
Finally, it was down to our skill set in fishing.
Learning Points.
This experience taught me a lesson or two.
Firstly, in my own business  I always aim high and I deliver a professional service.  Sometimes the unexpected causes diversions on the way, but, I will go out of my way to rectify things when they go wrong.
Secondly, honesty and integrity is important to me.  My brand and advertising reflects this.
Thirdly, I manage my team closely. I understand them, they work well with me and they can be relied upon to deliver.
Finally, I work with my client's closely, I use my experience and skill, and that of my team to produce an end product that I am proud of and my client's enjoy receiving.
Get in Touch.
The services that I provide, to you, provides you with media that is impactful and designed to create a response.
Tapping into my experience starts by you contacting me via my contact page by clicking here for a no obligation conversation.
Also, you can learn more about me by viewing my YouTube Channel that can be found by clicking here.
You can review the services that I offer to you, within a safe environment during this COVID-19 situation.
Start planning your own marketing endeavours with me.
Lord Pennington-Bailey, Arwyn, of Hougun Manor.