Being Eventful
The starting gun has been fired
What I call "Being Eventful" is coming back and, along with it, the need to shoot event and trade show photographs for your marketing needs.
The announcement, by the Prime Minister about a road map to opening up business, hospitality, society and education is indeed welcome.
This has brought some much-needed certainty to the business world.
Any business can work with a flexible plan – we do this all the time – but preparation is required now for events.
Preparation to Be Eventful
As a photographer and videographer, I have worked at many trade shows and events.
I have created photographs for clients all over the world.
A client has just invited me to cover COP26 in November. The most important climate change conference in our lifetime.
One thing that I have learned is the need t0 prepare for the unexpected.
When the main lights at an event go out and one is relying upon the flashing lights from the exhibitors' stands to light the event, problems abound.
Setting up to Being Eventful
Being the only photographer during the setting up of some of the biggest events on the planet has surprised me.
This latest commission has surprised me.
Gamescom – fortnite stand – the monitors – by Arwyn Bailey
I have video footage and photographs of the stands of fortnite; Omen by hp; xBox 360; Forza by Ford; The World of Tanks; hpe; Game of Thrones; Elle; and many more, and the construction of their multi-million pound stands.
These are seminal moments that need to be captured.
Gamescom – xbox 360 stand – the cases – by Arwyn Bailey
Are you going to be there?
If so, make sure that you have the requisite passes and, do not be surprised when companies and security approach you to ask what you are doing and to check your permission to be on site.
One golden rule, NEVER, and I really do mean NEVER, publish any images or video footage of any build until after the event has started.
Even then, make sure that you have permission to do so. You are shooting on private land, in a private space. You need to have the right to be there.
Do your research
Researching the event is crucial.
Who is going to be exhibiting?
Are you shooting for a single client or as a freelancer, hoping to sell on your images?
What speakers will be in attendance?
Where will you need to be when speakers are delivering keynote addresses?
Do you have a programme in advance?
Are you well-placed with passes to shoot more unusual images?
MWC Barcelona – hpe stand – by Arwyn Bailey
The Right Stuff
Rather than concentrating on the kit that you have available, focus on whether you know how to use it.
The light conditions at many events are simply awful.
They vary from bright fluorescent lights to any number of lights flashing and rotating about the venue.
All of the lights have an inbuilt flicker rate which the human eye cannot see beyond around 50 flashes per second (50 Hz).
For video, this will create a banding effect unless the shutter speed is set correctly.
The problem with events is that any number of flicker rates are used.
Then there is the Kelvin rate. This is the luminance or warmth of a light source.
Understanding how your kit interacts with lighting in a multitude of forms is essential.
Practising with your own kit is important.
Additional gear
Beyond having a camera itself, preferably some form of higher-end DSLR, there is some other gear that is useful.
A flash and zoom lens will help to light up and zoom in on speakers and capture other moments.
Gamescom – Omen by hp – by Arwyn Bailey
Having a decent tripod is also an essential piece of kit.
Having the option to shoot longer exposures to get more light into the camera is important.
Furthermore, capturing movement as a blurred motion for some elements of a show has a greater impact.
Being Eventful early
Gamescom – Omen by hp – by Arwyn Bailey
Get to the event early and secure the relevant early admission passes.
Shooting stands and events with empty halls tells another side of the story of the event or trade show.
Design Junction King;'s Cross – The Elle Cafe designed by Matteo Bianchi – by Arwyn Bailey
Gaining shots of podiums, stands, and the hall gives you unfettered access for clear shots that are impossible to grab when the show opens.
Being there for the Press and VIP day is also a quieter time.
Gaining a pass for this day makes for easier shooting without the crowds.
But being there with the crowds interacting at the show is also part of the story.
Speed matters when Being Eventful
At times, for example during talks, you will need to work quickly in order to continue Being Eventful.
Having a high-speed continuous shutter facility is a must.
When someone is speaking, with the ability to capture someone in a split second, the human face can be portrayed in all sorts of contortions.
Your job is not to poke fun at or embarrass anyone.
Running a camera on a high-speed continuous setting will give you a series of shots. At least a few will be useable without being embarrassing.
Being alert to grab a shot quickly, as you see it happening, and anticipating a shot, is also important.
I saw a cyclist approaching for the following shot. I quickly adjusted the settings on my camera, lifted it, and shot it.
The movement across the sign is a strikingly different result from a shot of just the sign itself.
Design Junction King;'s Cross – by Arwyn Bailey
Details are vital when Being Eventful
Getting shots of a client's products is an obvious must.
Again, the light over a stand may create a need for a tripod along with a trigger remote to click the shutter.
Using a tripod along with a remote shutter release means that the camera is completely stable when the shot is taken.
The result? A camera that is still; a longer exposure is possible; there is no camera shake; a steady focus is maintained; a nice sharp image is produced.
Design Junction  – noman Time Pieces – by Arwyn Bailey
Colour checking when Being Eventful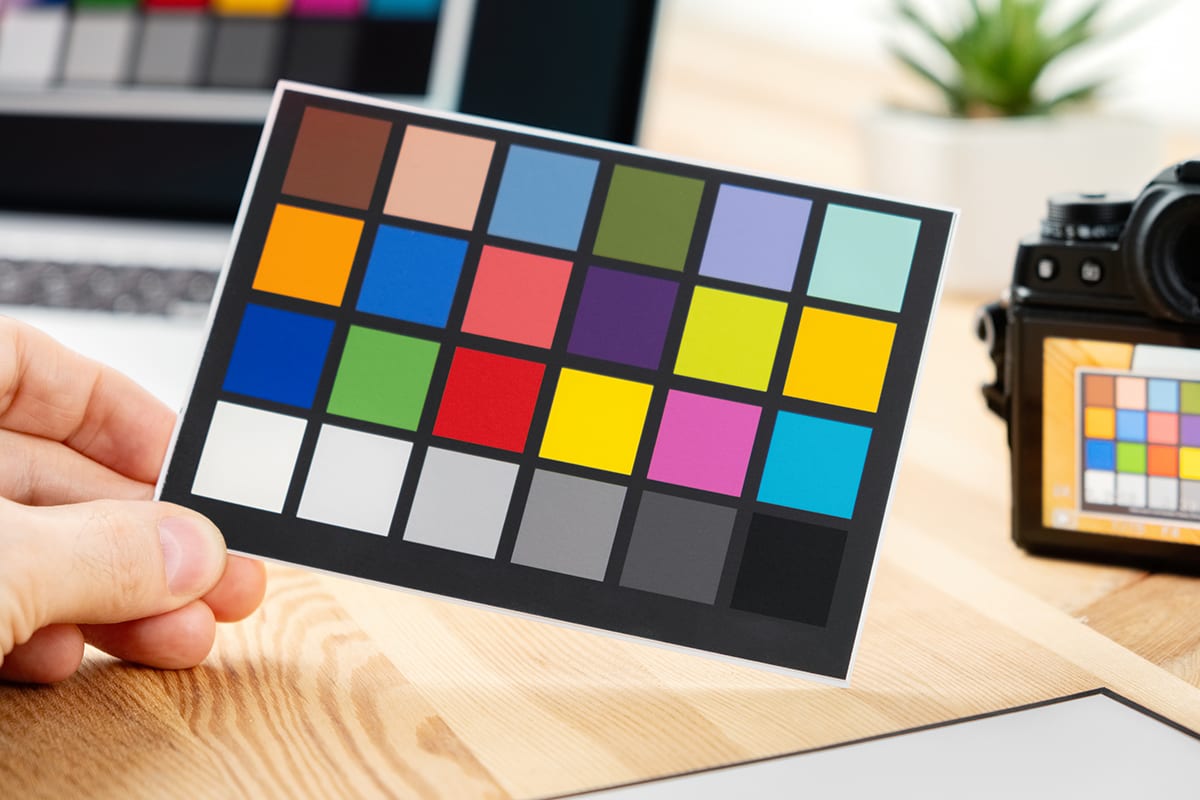 When you are shooting at the event, take a colour checker card along with you.
Shoot using this card, continually, as you move from stand to stand.
If you use a colour checker card you will be able to produce images that are accurate from a colour perspective when you are editing.
Getting the colours right when representing a client's branding is very important. You may not be paid by a client if the colours are not an accurate representation of their branding colours.
I was commissioned to shoot a L'Oreal compact that was being launched.
I signed the relevant NDA.
I was required to get the colour within a gnat's crotchet of what I saw before me as this was a major new product.
There was also the issue of the gloss black on the outside, along with the mirror on the inside, and the need for there to be no light reflections!
But, this is a whole different story.
Your job does not finish at the event or trade show.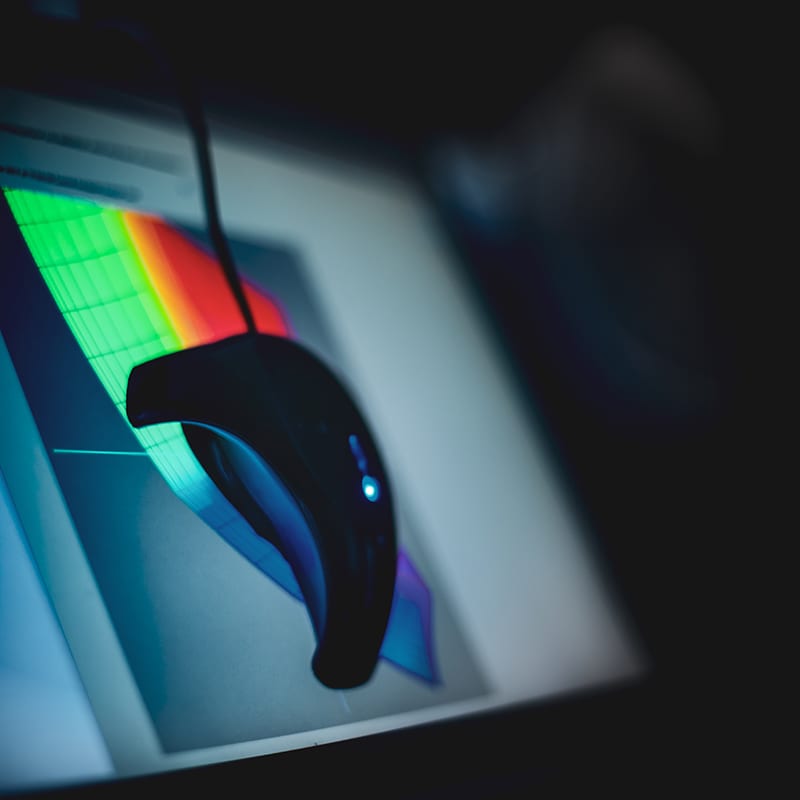 Editing when Being Eventful
You may have worked 12 – 14 hours a day, perhaps for three days, or even (as I have) for several weeks.
The hotel room has become rather boring to work within.
You may have had a deadline to get images out to your client quickly during the show itself.
For this, you will need a powerful laptop installed with relevant licensed editing software.
Editing late into the night is only to be expected during the event.
However, there will be other shots that are not so time-sensitive. You can carry out the edits back at home, in a more comfortable environment.
Whenever, and wherever you are editing, you will need to make sure that what you see on your screen, at your computer, is also accurate.
For this, I'd advise you to use a Spyder (or similar) device that measures the ambient light that is hitting your computer monitor.
This device will also ensure that the final images will be an accurate, on-brand representation of the brand colours.
Being Eventful is fulfilling
The Imaginarium – Microsoft Event – by Arwyn Bailey
Shooting at trade shows and events is an extremely satisfying career.
One meets some amazing people and during the build 0f an event, the level of camaraderie is high.
Moving into this arena of photography, and latterly, videography is the best career move that I have made.
I look forward to (hopefully) working at COP26 and many other events and trade shows, both large and small.
Being technical
The advent of Smartphone devices has created a democratic accessibility to imagery.
However, such modern devices have not (yet) negated the need for experience, creativity and skill.
Shooting at events and trade shows is a challenge to my creative juices but the end results ultimately reflect the nature of each show and client.
Within your own business there are occasions when your own mobile device will suffice, but, on other occasions, you need a professional to produce images that will create a lasting impression and gain traction for you and your business.
With your own events, large or small, you need to be free to do what you do best: whether that's manning your stand and speaking to prospective clients, speaking on stage or giving out awards.
A Smartphone will not cut it.  We can.
Get in touch
The services that I provide to you give you media that is impactful and designed to create a response.
Tapping into my experience starts with you contacting me by clicking here for a no-obligation conversation.
You can review the services that I offer to you within a safe environment during this COVID-19 situation.
Start planning your own event or trade show endeavours with me today.
Lord Pennington-Bailey, Arwyn, of Hougun Manor.